Managed IT Services
Services That Focus on You
Our goal? To get you and your business up to date on the latest technology trends while providing phenomenal support.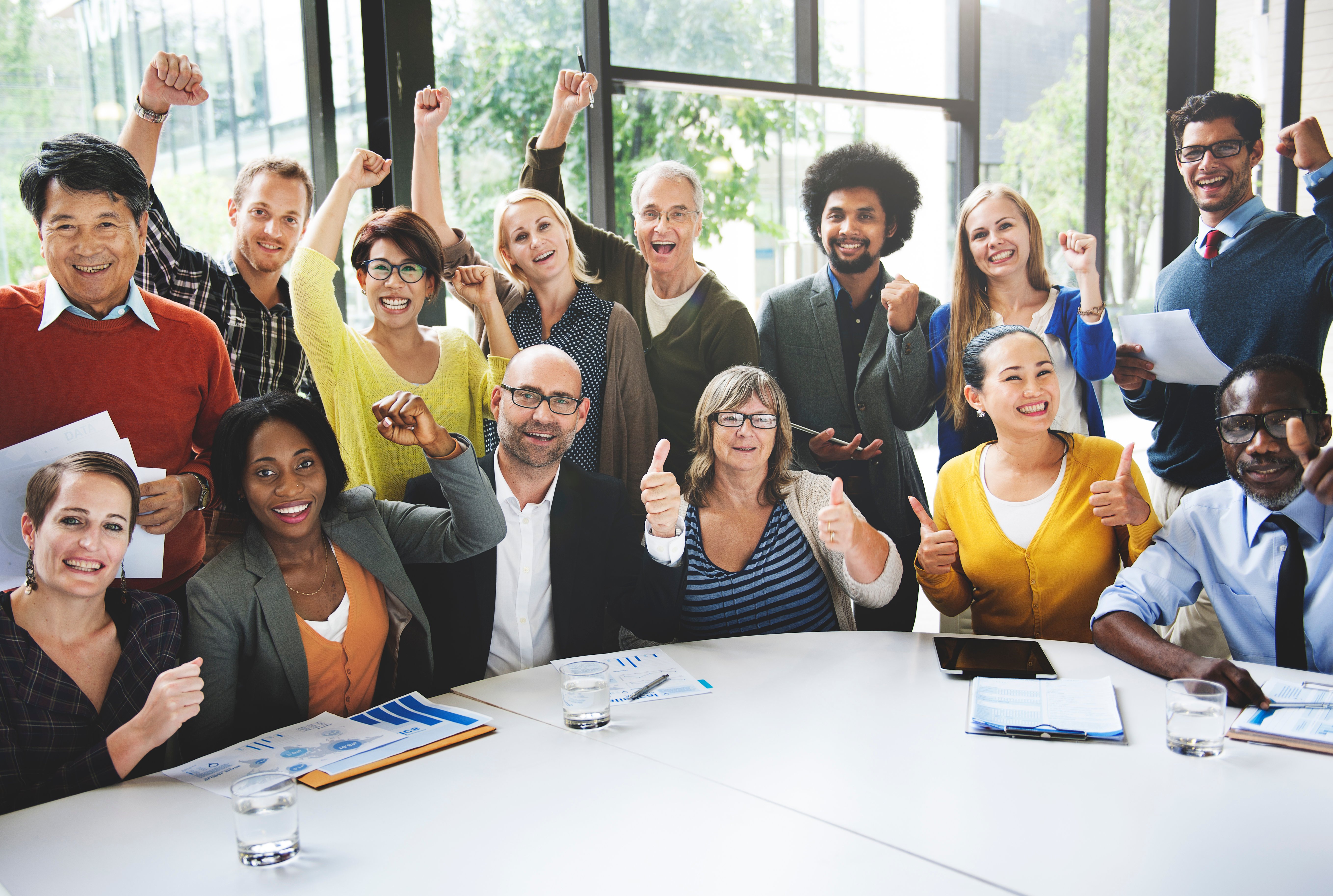 Managed IT Services with Your Business in Mind
A small business owner must wear many hats, they are often a jack of all trades (and a master of none). While small businesses strive to manage their budget and reduce their expenses as much as possible, IT infrastructure is not something you want to skimp on. Having a competent IT team in place should a disaster occur can make or break a company.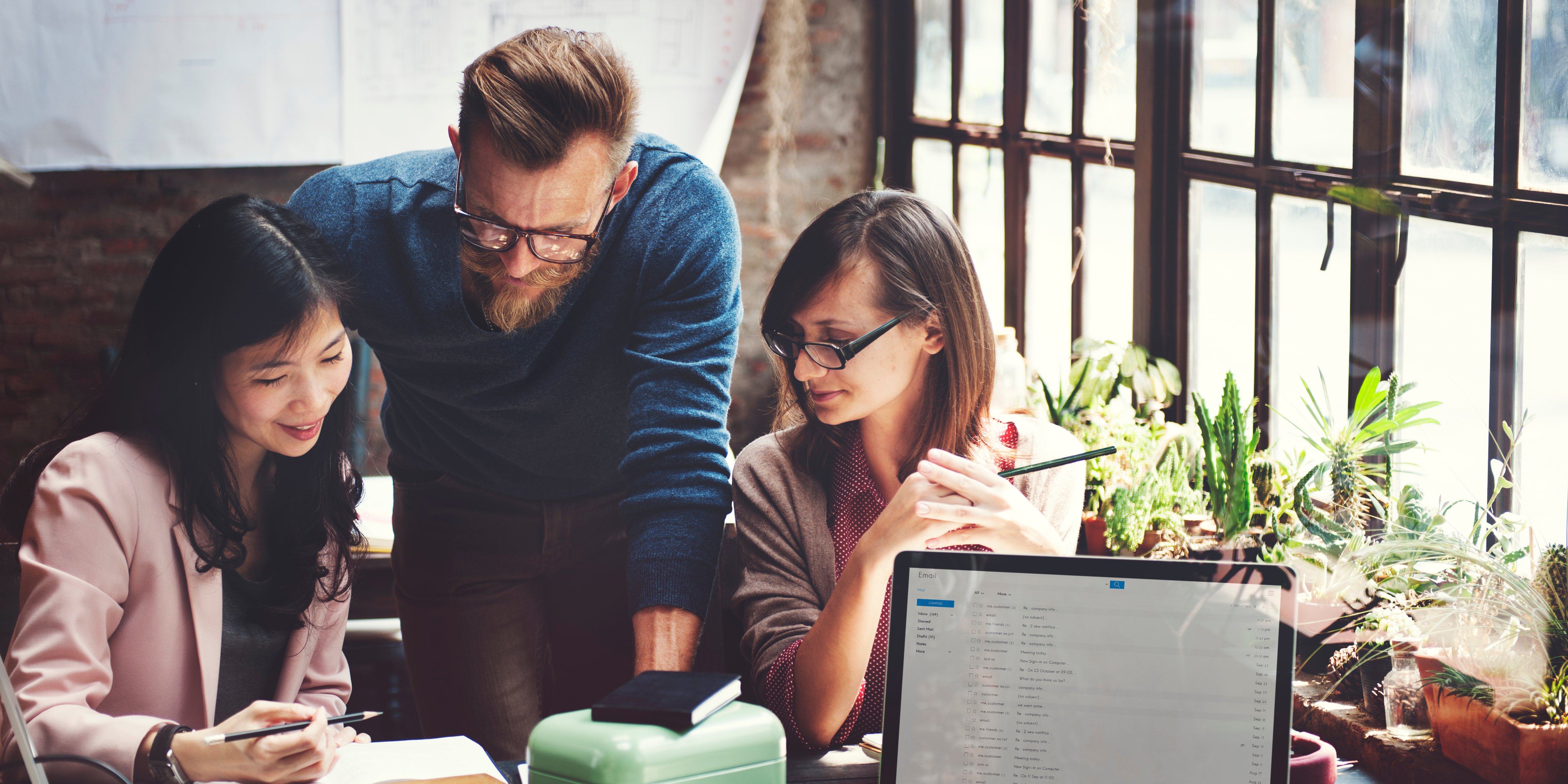 When disaster strikes, you need a team that you can count on to respond quickly and mitigate the damage. Hiring multiple IT personnel to assemble your own IT department can cost you hundreds of thousands each year. Fortunately, this is not necessary! For just a small fraction of the cost, you can reap the benefits of having a team of IT professionals.
Our experts provide a level of IT support that is second to none. Today's digital landscape can be a treacherous one, and every business must approach their IT setup with caution. We monitor your network around the clock and remain responsive to any irregularities. While your employees are clocking out for the day, we are still in the office defending your network from potential attacks.
Why Hire Techsperts?
Our customer service and experience make us a great candidate to support your technological needs.
Knowledge and Experience
When you hire Techsperts, you are hiring a team with over a hundred years of experience combined. While your employees may know a bit about managing your IT infrastructure, it is our specialty. We have dedicated thousands of hours to learning how to optimize every aspect of your network - and our efforts shine through the improvements that our customers experience while working with us.
An IT Infrastructure That Scales With Your Business
Generally, business owners cover all of their bases before they open up their doors. Policies are created and communicated to employees and everyone knows what they need to do. Equipment is purchased and set up...and it's business as usual. What happens as your business grows though?
Over time, you will gain new clientele and you will experience new levels of demand. Technological advances will take place, and you will purchase new applications with greater functionality to keep up with the competition. These new applications will require greater resources - and if you're working with outdated equipment, it might not cut it.
Focusing on the Road Ahead
Our approach for Florida businesses take a holistic approach to maintaining our client's IT infrastructure - we are concerned with optimizing every aspect of your network, your hardware, and software. Is your hardware or network running slowly? A few simple upgrades might be able to improve your network/devices' performance by leaps and bounds. Call now for your IT infrastructure assessment to see what we can do for you.
You Can Run Your Business Again
If you try to multitask and solve every problem on your own - you might find that you will stretch yourself out too thin. If you landed on this page, chances are that you do not own your own IT business (and that it's not your specialty). Don't waste your valuable time and resources on something that a managed IT services provider can handle. Let us take care of running your network, while you take care of running your business.
Florida Managed IT Services and Support is an Investment
Mitigating Losses
In 2017, the average cost of a data breach to North American small businesses was a whopping $117,000. Depending on the size and profitability of your business, an attack like that can leave you in the negative for the year. By making a small monthly investment into Florida managed IT services, you can defend yourself from cybercriminals who are out to make a quick buck and ruin your business.
The $117,000 figure we mentioned earlier is the explicit cost of an attack. Let's consider the implicit consequences for a moment. Assuming your business was the target of a cyberattack, your sensitive and proprietary information may have been stolen. This sensitive information makes it onto the black market and competitor's can bid on your hard work, meanwhile, you have just lost weeks, months, or even years worth of progress.
Furthermore, consider the impact on your clientele. Should a hacker steal your client's valuable information, the trust you have worked to build would be destroyed. While customers may appreciate your products and services, the fear that their personal information makes it into the wrong hands would weigh on them. Consider the Equifax breach, recent estimates conclude that the attack affected over 145 million Americans. Many of the victims had their social security numbers and other personal information stolen.
Revamp Your IT Protocols
Are your coworkers following every procedure? Have they created their own procedures due to outdated policies? We are happy to assist you in assessing and analyzing your IT protocols. By determining any bottlenecks or duplicated processes in your system and resolving them, you can enjoy streamlined procedures that translate into more productivity and ultimately...more money in your pocket.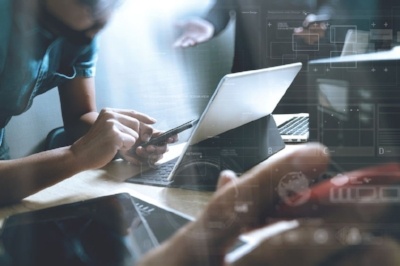 Whether you are concerned about your network security, your hardware or software is running slowly, or you would like to get more out of your IT infrastructure, Techsperts is the right Florida managed IT services provider to call. Our main concern is our customer's security and satisfaction. With an infrastructure that is optimized by our managed services for Florida businesses, you can conduct your business efficiently and safely. Our services pay for themselves, many of our clients have experienced increases in their productivity and avoidance of catastrophic hacks.
Hire Florida Managed IT Services to Secure Your Network
There are more steps to fortifying your network than downloading a free antivirus and calling it a day. At Techsperts, we spend hundreds of hours a month surveying the digital landscape to keep our customers safe. We have determined that establishing multiple layers of security is the best way to protect your network. There is no one-size-fits-all approach either. Our managed services for Florida businesses approaches every business on an individual basis to determine what works best for them.
Cybersecurity firms have begun to utilize machine learning algorithms to improve network security. Consequently, hackers are now utilizing the same technology as well. Before the rise of machine learning and artificial intelligence, hackers played a much more hands-on role in their cybercriminal campaign. With the advent of these technologies, hackers can now launch unrelenting assaults on businesses and individuals.
Hackers have weaponized artificial intelligence to attempt cyberattacks around the clock. The only effective way to counter these attacks is to hire Florida managed IT services and support that will work around the clock to defend your business from those attacks. At Techsperts, we believe in securing your network and shutting these criminals down. Don't allow them to steal a single byte from your network, give us a call today to get started.
Common Questions
What are Managed IT services?
Managed IT services are monthly payment services for IT support, consultation, and maintenance. It's similar to hiring a complete IT department without the interviews, salary payments, or benefits.
How do these services work?
We offer as-needed or full-suite support. If you need us to run your IT for you or swoop in to save the day occasionally, we support all types of service requests.
You can cancel your service at any time, however, we do require a 90-day notice so we can properly button up your systems and documentation to hand over to your next IT personnel.
What if I already have IT?
We also provide supplementary services to help bolster existing IT teams or transition into our services. Speak with your sales representative about supplementary services and how they fit in with your business' structure.
Back to top