Connecting With Your Customers On Twitter for Business Development
by Robert McNicholas on November, 12 2018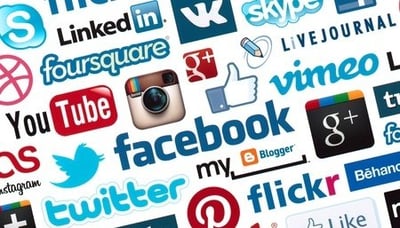 Using blogs to reach out to your customer base makes sense. But what about micro-blogging sites like Twitter and image-oriented sites like Pinterest and Instagram?
Social media is a well-established part of business marketing and community interaction.
It's a relatively simple way to keep in contact with many customers and potential customers at once.
But what about sites like Twitter, Pinterest, and Instagram, which have a definite niche? Are these worth spending your precious time on, or should you stick to the big boys of social media?
A Summary of Social Media Platforms
Below you'll find a brief survey of the most popular social networks and who might be interested in using them:
Facebook, the largest social network, with over a billion users, is almost a given if you're entering the social media arena. It attracts everyone, from teenagers to grandmas, and businesses of all sizes and types have profiles.
YouTube, while being one of the Internet's favorite time-wasters and the purveyor of funny video clips, is also a thriving social media hub. If you're comfortable making and posting videos about your product or business, it's a recognized way to get them noticed.
LinkedIn is largely targeted towards businesspeople. It's designed to help professionals network, but it can also be a great place to advertise your B2B or professional service-oriented business.
Pinterest and Instagram both focus on strongly visual presentations of ideas, although they appeal to different groups.
Twitter is like text messaging to a huge audience; although tweets are limited to 140 characters, you can also use them to send links to videos and online articles.
The Rapid Response: Using Twitter, Pinterest, and Instagram to Connect to Your Audience
How can you use Twitter to connect to your business's customer base? Twitter is broadcast in real time, so it's all about immediacy.
It especially shines in communicating single ideas and in broadcasting information about upcoming sales and events.
You can also use it to alert your followers to new blog posts or other changes to your website and social media pages.
Pinterest and Instagram are immediate in a different sense of the word. Like Twitter, they view brevity as the soul of wit, but the written word is, frankly, an afterthought.
Instead, these sites rely on groups of pictures to tell a story or explain an idea. (Pinterest is often viewed as a sort of digital scrapbook and appeals to the DIY arts and crafts set; Instagram is especially photo-centric and is popular with a younger audience.)
You can use these sites solely to showcase your products, but only if you're okay with being boring and disconnected. Instead, try using them to tell your story in pictures, whether it's snapshots of your store's humble beginnings or a collage of things that inspire your ideas.
No matter which outlet you choose, social media is all about the connections you make. Choose (and tweet) with care, and you'll create a stronger brand image for your business.