Exploring Google Apps for Business Solutions - Gmail
by Robert McNicholas on September, 12 2017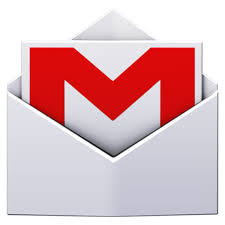 As of 2016, Gmail, Google's email service, had over one billion active users. It's a familiar presence, even without its identity as part of Google for Work.
In many ways, an email provider is an email provider. We're all accustomed to the interface: inboxes for our received email, clickable buttons to compose new emails, folders to store our sent emails, other folders to save our important emails, and junk filters to whisk away the kinds of email we don't want to get. And yes, these all come with Gmail.You don't need to have a paid subscription to Google for Work to have a Gmail account. As you might guess from the above figure, many people have a free, standalone Gmail account. They may also have corporate accounts (i.e. john.doe@BigBiz.com) and personal accounts other email services. So why is Gmail so important?

The Advantages of Incorporating Gmail
The main advantage of having a Gmail account is how well it works with Google for Work, and other non-Google programs. Your Gmail account is linked to your Google Apps account, which makes it easy to sync with apps like Drive, Calendar, and Hangouts. It will also work with Outlook, Apple Mail, and other third-party email programs.
As with all of the Google for Work, each Gmail account has access to 30 GB of storage per user and more if needed.
Gmail comes absolutely packed with useful features. It can be used on any device that supports an internet browser. You can even use it offline by means of a special app that saves and later sends your previously written emails. It also supports text, chat, and voice messaging, showing which of your contacts are available.
There's an option to add other users to your account and give them the ability to send and read emails on your behalf. And if you do business globally, Gmail can translate from a foreign language to your preferred language with the click of a button.
Google has provided significant search and organization features with Gmail. You can apply customized filters to sort incoming emails, you can label emails for easier storage and retrieval, and you can use the might of Google's search engine when you need to find a specific email in a hurry. For safety and security, Gmail relies on the same two-step authentication method of the rest of the Google Apps ecosystem. It comes with built-in spam protection, sender authentication, and an online attachment viewer.
Finally, we need to mention personalization. Gmail allows the use of individual domain names. For example, suppose you use Google Sites to build a website for your company. Even if you're using the Gmail service, your email can read YourName@YourSiteName.com.
It's a nice, professional touch. You can also configure Gmail to receive all the messages from your other email accounts regardless of their domain. This is especially handy if you don't use third-party email software such as Outlook or Thunderbird.
In summary, Gmail is a flexible, searchable, and very well integrated option for Google for Work users. Want to learn more about Google for Work? Stay tuned for our next post, Exploring Google Apps: Sites and Web Analytics. Or look for our previously published posts for more info on the core components of Google's productivity suite.