Be a small business with big technology
by Robert McNicholas on June, 12 2017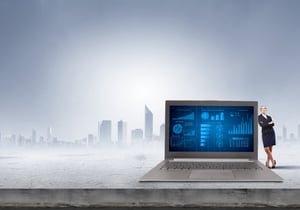 Small businesses compete hard for attention – both with other small businesses and with the big guys. So it's good to know that you don't have to be a big business to have technology with a big impact. Here's how small businesses can do big tech on a budget.If you're running a small business, it's easy to feel outnumbered. After all, small businesses are just that – little. But no matter how small your business is, you're far from alone. There are more than 27 million small businesses in the U.S. today. And of those 27 million, the overwhelming majority (21 million) have no employees, meaning that the entire company consists of the owners.
To be honest, it sometimes feels daunting to keep up with technology on a small-business budget, especially if you compare what you can spend on tech versus what the big boys can. But today's tech market is full of products that are geared for the little guy.
Be a small business with big technology
With a little detective work (and not too much of that, I promise), you can find tools that give your business the technology it needs to compete. If you've ever thought any of the following scenarios, it's time to reevaluate. No business, and no budget, is too small to have good technology.I'm too small to have …
There's no rule that says small businesses must be stuck with second-rate technology. If anything, the proliferation of cloud computing and mobile tech has put expert-level tools into the hands of John and Joan Businessperson. We're betting that your budget can accommodate pretty big tech, no matter how small your business is.